Hotels in Piedmont and other accommodation
List of hotels and other accommodation in Piedmont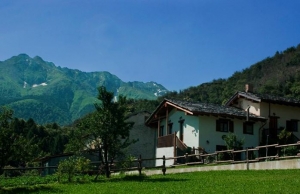 Alla Borgata
Bed and Breakfast




Boves

(

Piedmont

)
via Rosbella 9
12012 Boves (CN)
Piedmont
Piedmont is a region rich in natural resources and landscape surrounded on three sides by mountains of the Western Alps and the Ligurian Apennines.
His artistic and cultural heritage is shared by cities and towns rich in history ranging from Romanesque to Gothic to Baroque to neo-classical and contemporary art.
The landscape is characterized by baroque palaces, royal residences, churches, castles, religious and natural tourism, including hills, mountains and plains.
The Piedmont is considered the Alpine region par excellence, perennially snow-capped peaks and massive among the highest in Europe as the Monte Rosa. In the numerous ski resorts, known internationally, it is possible to practice alpine skiing, skiing, snowboarding and sledding.
Among the ski resorts Sestriere, Bardonecchia and Limone Piemonte. Other resorts are Alagna Valsesia, belonging to the inter-district of Monterosa Ski, Macugnaga, under the great east face of Monte Rosa, Mottarone, characterized by large panoramic runs on subalpine lakes (Lake Maggiore, Lake Orta), Mondolè Ski (Artesina, Prato Nevoso, Frabosa Soprana) and the Alpe di Mera.
There are also wellness centers located in alpine areas, nature and landscapes, which attract tourists from abroad and from other regions during the course of the year.
There are also many lakes, first of all the Lake Maggiore, attractive destination for the rich vegetation, for artistic and natural treasures of the surrounding mountains and a true natural jewel consists of the Borromee Islands, Lake Orta, Lake Viverone between natural lakes smaller Mergozzo Lake, Lake Sirius, Lake Candia and Avigliana Lakes.