PINETO BEACH Village & Camping
Resort Pineto (Abruzzo)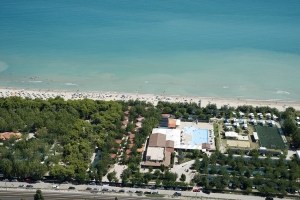 via XXV Aprile - PINETO 64025 (TE)
Pineto, Abruzzo
Villagge & Camping directly on the beach, between the green hills, the refreshing pinewoods and the blue of both the sea and the swimming pool.
Perfect for families and for those who want to spend their holidays also with their pets !


Information and tips
Holiday destinations in the area:
Adriatic Coast
Adventure sports in the area:
Horse riding, Mountain Bike, Paragliding, Quad, Rafting, Skiing, Cross-country skiing, Trekking, Sailing, Windsurf, Climbing
Negli ultimi 30 giorni 33 viaggiatori hanno visualizzato questa pagina.