LAPERLAPRAIANO SRLS
Hotel 3 Stars Salerno (Campania)
Hotel 3 Stars Salerno (Campania)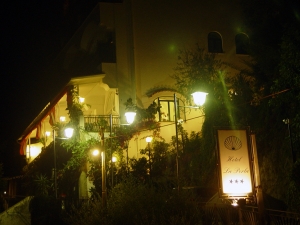 VIA MIGLINA 2 - Praiano 84010 (SA)
Salerno, Campania
Rates *
| | |
| --- | --- |
| Price double room: | MIN 120,00 € / MAX 220,00 € |
| | | | |
| --- | --- | --- | --- |
| Seasonal rates | low | Medium | high |
| | | | |
| --- | --- | --- | --- |
| Rates per day double room: | 120,00 € | 175,00 € | 220,00 € |
* Rates are indicative and are subject to change without notice. Always ask for confirmation to the accommodation.
Information and tips
Adventure sports in the area:
Windsurf, Trekking, Kayak
Distances as the crow flies:
Pompei (15 Km), Capri (25 Km), Anacapri (27 Km), Naples (34 Km), Ischia (51 Km), Forio (58 Km)
Negli ultimi 30 giorni 42 viaggiatori hanno visualizzato questa pagina.