B&B da Mario Porto Torres
Bed and Breakfast Porto Torres (Sardinia)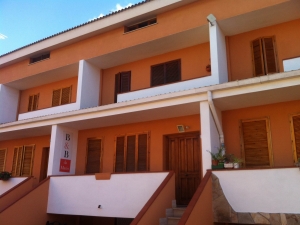 Via Mario Sironi 3C - Porto Torres 07046 (SS)
Porto Torres, Sardinia
Rates *
| | |
| --- | --- |
| Prices per person: | MIN 35,00 € / MAX 50,00 € |
| | |
| --- | --- |
| Price double room: | MIN 70,00 € / MAX 100,00 € |
| | |
| --- | --- |
| Price per week: | MIN 350,00 € / MAX 500,00 € |
| | | | |
| --- | --- | --- | --- |
| Seasonal rates | low | Medium | high |
| | | | |
| --- | --- | --- | --- |
| Prices per day per person: | 30,00 € | 35,00 € | 35,00 € |
| | | | |
| --- | --- | --- | --- |
| Prices per week per person: | 175,00 € | 350,00 € | 350,00 € |
| | | | |
| --- | --- | --- | --- |
| Rates per day double room: | 70,00 € | 70,00 € | 70,00 € |
| | | | |
| --- | --- | --- | --- |
| Prices per week double room: | 175,00 € | 350,00 € | 350,00 € |
* Rates are indicative and are subject to change without notice. Always ask for confirmation to the accommodation.
Information and tips
Adventure sports in the area:
Paragliding, Parachuting, Mountain Bike, Kayak, Horse riding, Diving, Hang gliding, Snowshoes, Canyoning, Windsurf, Sailing, Trekking, Snowboard, Rafting, Quad
Negli ultimi 30 giorni 68 viaggiatori hanno visualizzato questa pagina.