Bed & Breakfast Chiara
Bed and Breakfast Polistena (Calabria)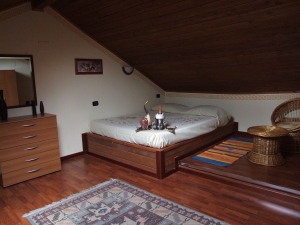 Via Carapelli, 15 - 89024 (RC)
Polistena, Calabria
Rates *
| | |
| --- | --- |
| Prices per person: | MIN 25,00 € / MAX 30,00 € |
| | |
| --- | --- |
| Price double room: | MIN 50,00 € / MAX 60,00 € |
| | |
| --- | --- |
| Price per week: | MIN 350,00 € / MAX 420,00 € |
* Rates are indicative and are subject to change without notice. Always ask for confirmation to the accommodation.
Information and tips
Recommended for a holiday:
City of Art
Distances as the crow flies:
Palmi (20 Km), Roccella Ionica (29 Km), Vibo Valentia (29 Km), Ricadi (30 Km), Tropea (34 Km), Scilla (35 Km), Pizzo (37 Km), Reggio Calabria (49 Km), Montepaone (50 Km), Soverato (51 Km), Stalettì (56 Km), Catanzaro (71 Km), Sellia Marina (80 Km), Amantea (80 Km), Fiumefreddo Bruzio (92 Km)
Negli ultimi 30 giorni 61 viaggiatori hanno visualizzato questa pagina.