Piccolo Principe Suite Hotel
Wellness Hotel 4 Stars Calavino (Trentino)
Wellness Hotel 4 Stars Calavino (Trentino South Tyrol)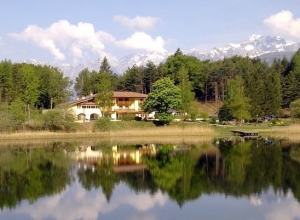 Monte Bondone 11 - Lagolo 38072 (TN)
Calavino, Trentino South Tyrol
Rates *
| | |
| --- | --- |
| Prices per person: | MIN 55,00 € / MAX 75,00 € |
| | |
| --- | --- |
| Price double room: | MIN 110,00 € / MAX 150,00 € |
| | |
| --- | --- |
| Price per week: | MIN 770,00 € / MAX 1050,00 € |
* Rates are indicative and are subject to change without notice. Always ask for confirmation to the accommodation.
Information and tips
Recommended for a holiday:
Nature
Distances as the crow flies:
Trento (9 Km), Andalo (13 Km), Riva del Garda (21 Km), Levico Terme (23 Km), Cles (36 Km), Cavalese (44 Km), Nova Ponente (52 Km), Predazzo (54 Km), Bolzano (57 Km), Nova Levante (59 Km), Moena (62 Km), Vigo di Fassa (66 Km), Merano (70 Km), Campitello di Fassa (74 Km), Canazei (76 Km), Ortisei (78 Km), Selva di Val Gardena (81 Km), Corvara in Badia (87 Km), San Leonardo in Passiria (87 Km), Bressanone (90 Km)
Negli ultimi 30 giorni 72 viaggiatori hanno visualizzato questa pagina.