Farm holidays in Lombardy
List of Farm holidays in Lombardy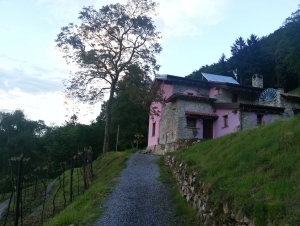 Agriturismo Al-Marnich
Farm holiday




Schignano

(

Lombardy

)
Al-Marnich is an accommodation (agritourism) in Lombardy (Farm House lake Como - Italy) near Como City (Schignano). This is where you will taste authentic dishes and food specialities of the Lombardy. Available B&B and Half Board accommodation in...
Phone number:
+39.031819242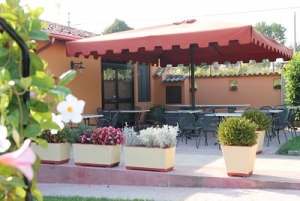 Nuvolino
Farm holiday




Monzambano

(

Lombardy

)
Nuvolino farm holidays is located just minutes away from Lake Garda, Castellaro Lagusello, Mantua and Verona. The structure offers its customers service accommodation, in rooms furnished in Venetian style and equipped with private bathroom with showe...
Phone number:
037 6809531
Lombardy
Lombardy is the most populous region of Italy, bordered to the north of Switzerland (Canton Ticino and Graubünden), with the Piedmont west to the east with the Veneto and Trentino-Alto Adige and south by Emilia-Romagna.
Tourism attracts many tourists every year thanks to the presence of natural beauty (lakes and mountains) and the art cities.
The offer ranges from tourist cultural (exhibitions in Milan, Mantova, Brescia and Bergamo), architecture (the Roman theater to the Milan Cathedral), shopping (fashion, and Exhibitions), art-historical (the historical city Bergamo Alta, Magenta, Solferino, Goito, Pontida, etc..) mountain (the mountain villages of the Valtellina: Bormio, Livigno and Aprica, and the nearby Stelvio National Park), lake (Lake Maggiore, Lake Como, lake Iseo with Monte Isola, and Lake Garda) to the gastronomy.
In addition, many cultural and artistic testimonials, from prehistory to the present day, through the Roman period and the Renaissance can be found in museums scattered in the region in churches and other architectural works that enrich the city.
The museums (over 330) of different types: ethnographic, historical, technical-scientific, artistic and natuaralistic, which represent the evolution historical-cultural and artistic of the region. The most famous include the National Museum of Science and Technology "Leonardo da Vinci "(Milan), the Cenacolo Vinciano (Milan), the Accademia Carrara (Bergamo), the Museum of Santa Giulia (Brescia), the Voltiano Temple (Como), the Stradivariano Museum (Cremona), the Te Palace (Mantua ), the Museum of Sacred Art and the Basilica of the Nativity of St. Mary Assumption of Gandino (BG), Villa Reale (Monza) and many others.
Lombardy is also, with nine sites, the Italian region that is home to the largest number of UNESCO World Heritage Site.